← Back
Helping Consumers Save Money
A credit union wanted to test a new product concept. I designed and built a prototype and worked with a researcher to conduct interviews and document our findings. The stated goals for the product were as follows:
Attract and retain dollars from members by encouraging them to save.
Teach financially healthy behaviors to increase loyalty in the future.
Attract new members with an enticing experience.
The Project
Objectives
The objective of the project was to create a prototype and then use it to answer questions that would provide direction for the product.
How do people feel about saving money?
How important is a compelling experience vs a competitive interest rate?
Do people want help figuring out how much to save for a particular kind of goal?
Would gamification elements help encourage the desired behavior?
---
The Prototype
I designed an app that was realistic but simple and unbranded, with just enough screens to conduct user testing and interview sessions. During the design process, I came up with additional questions we could answer, such as whether people show interest in competing with or encouraging their friends to hit a savings goal.
---
Results
We conducted interviews with a dozen participants. The first half of each interview focused on general behaviors around saving money, and the second half on their reaction to the prototype. I created a visualization to help tell the story of one of the key findings: The less financially sophisticated the person was, the more satisfied they were with the interest rates. A lack of financial sophistication also correlated with how much a product like this would benefit them. The overall reaction to the prototype was extremely positive.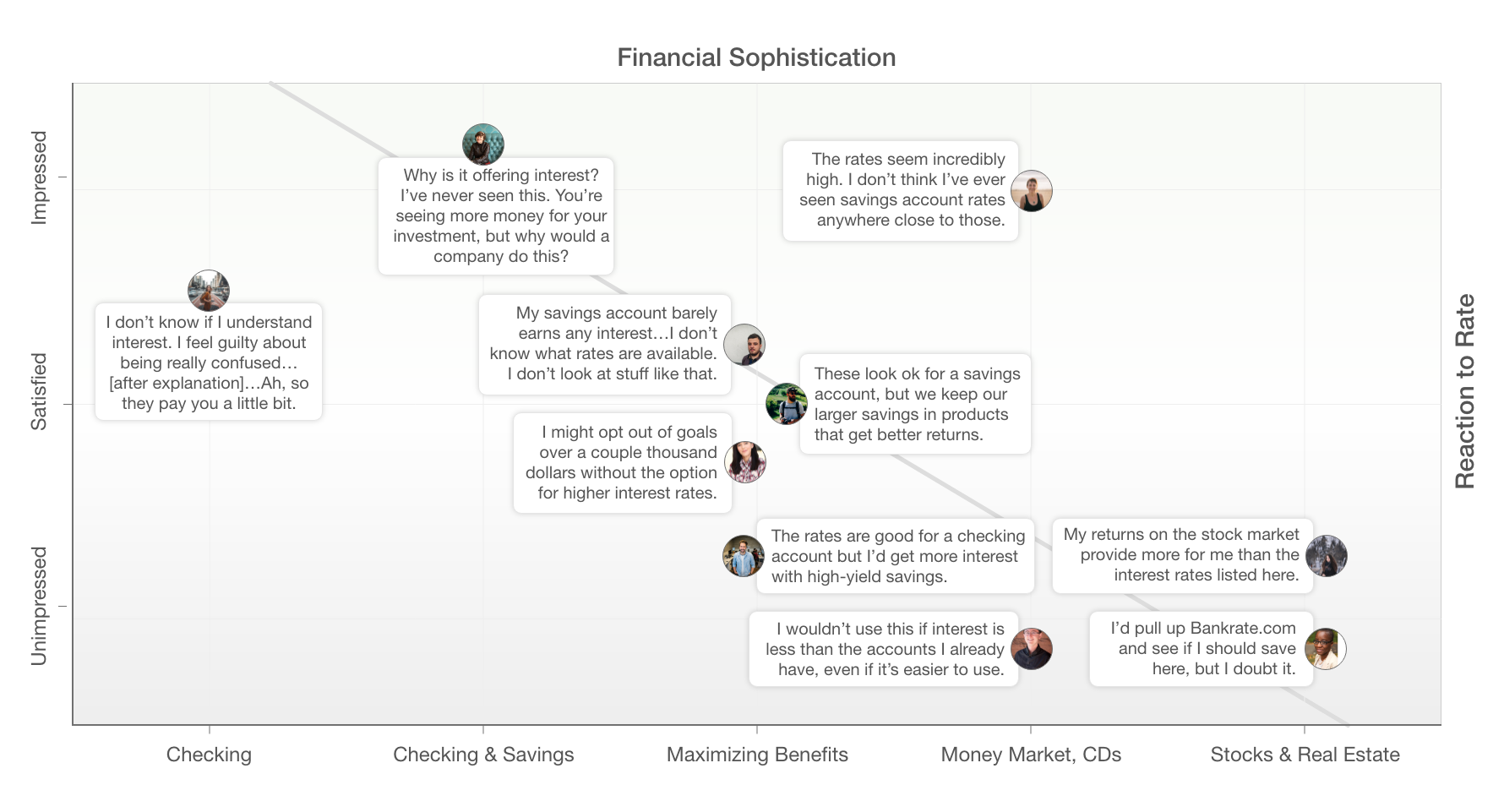 ← Back